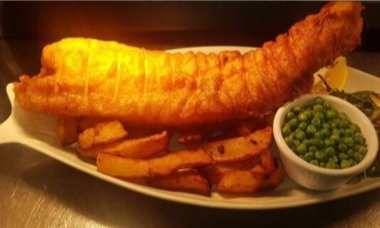 You can now order our delicious Fish & Chips to takeaway for just £9.95
Our
famous
Fish
and
Chips
in
the
comfort
of
your
home!
Great news for all our Fish and Chips fans! You can now order our delicious Fish and Chips to take away for just £9.95!
Beautiful chunks of white fish meat in our homemade beer batter, served with chips and your choice of mushy or garden peas..
Give us a call on  01207 500 999 to place your order and your fish will be cooked fresh when you arrive, then boxed and ready to take home!
Served from 12pm till 9pm Monday to Saturday Sunday 12pm till 8pm